Merc – commodity trading game
Merc game will simulate real trading processes as close as possible, while keeping the gameplay simple but intriguing in the same time. As a player you will need to succeed
 in outsmarting your competitors by building your own strategies and trying to get rich
 by manipulating commodity market.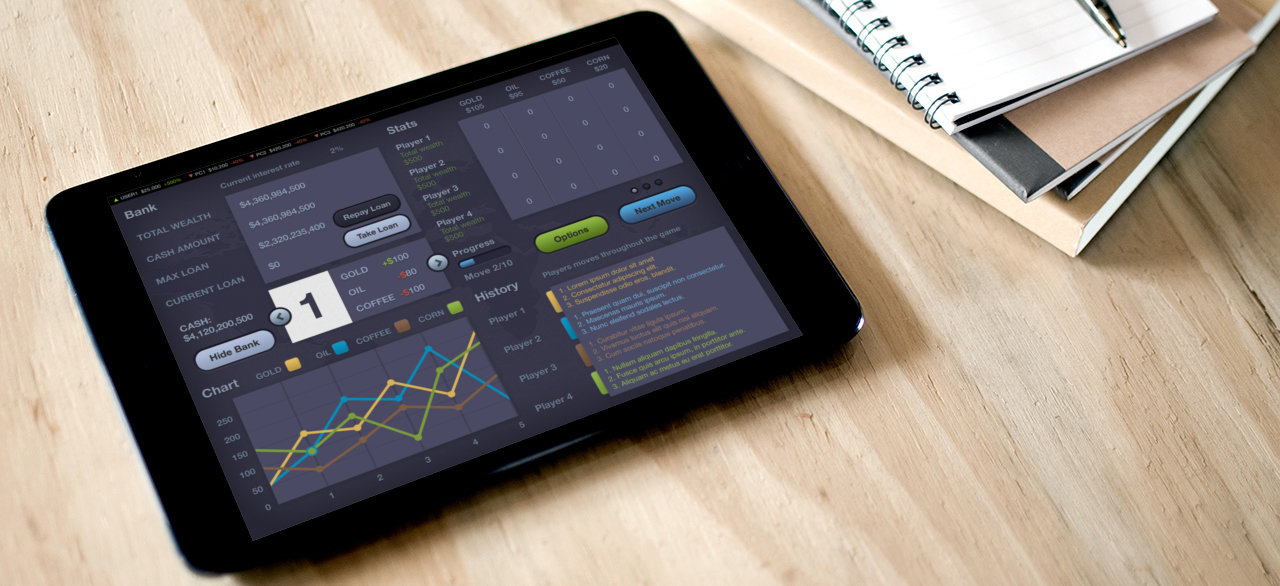 Play against your friends or random opponent from anywhere across the globe
Game Features: Bank, Pro Mode, Margin Call and more soon
2-4 Players
3 levels of computer difficulties
Global and Local statistics
Available languages: English, Spanish, German and Russian
Client
Infinite Software
Website
www.mercgame.com
Location
Riga, Latvia
Year of development
2014
Goal of the game
The main goal for each player in Merc is to have the most money at the end of each game. Money in this game is a tool for buying and selling, but there will be also game cards for influencing commodity prices. These two different gameplay elements were implemented to make it more dynamic and unpredictable for the player. Regardless of the outcome, the app will allow players to master their trading skills. Merc will also include optional paid features for more skilful play, but those are not necessary to fully enjoy the trading.

Cinematic Trailer
Gameplay for iOS / Tutorial
In-game tutorial
In order to help the player to understand the rules and to proceed to game quickly, we've implemented "first-time-player" three-step tutorial. However, for those who are willing to get all the insights there is a full instruction available in teh main menu of the game.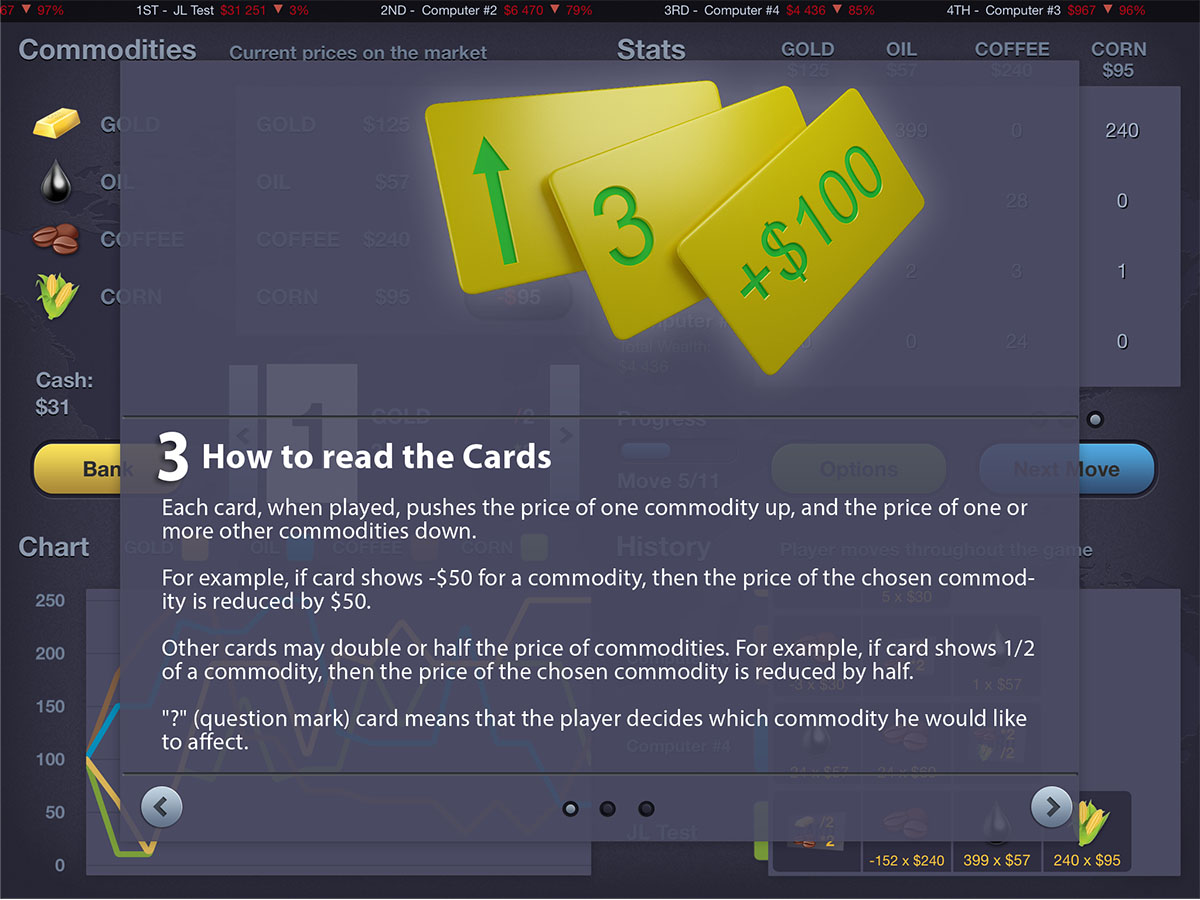 Media loved it
Multiple media sources have written overview of the game and some even covered the whole story of how we made it possible.

Awards
In 2014, Merc - commodity trading game got into list of Forbes Latvija - "Forbes 30 talents under 30 years" in category "Applications and Games".

Download the game