Wunderbit - bitcoin exchange
Wunderbit Exchange is a financial technology (fintech) company that strives to facilitate the real world use of cryptocurrencies through a number of products and solutions. Company is a licensed, accredited, and regulated financial institution that allows its clients to buy and sell Bitcoin safely and securely.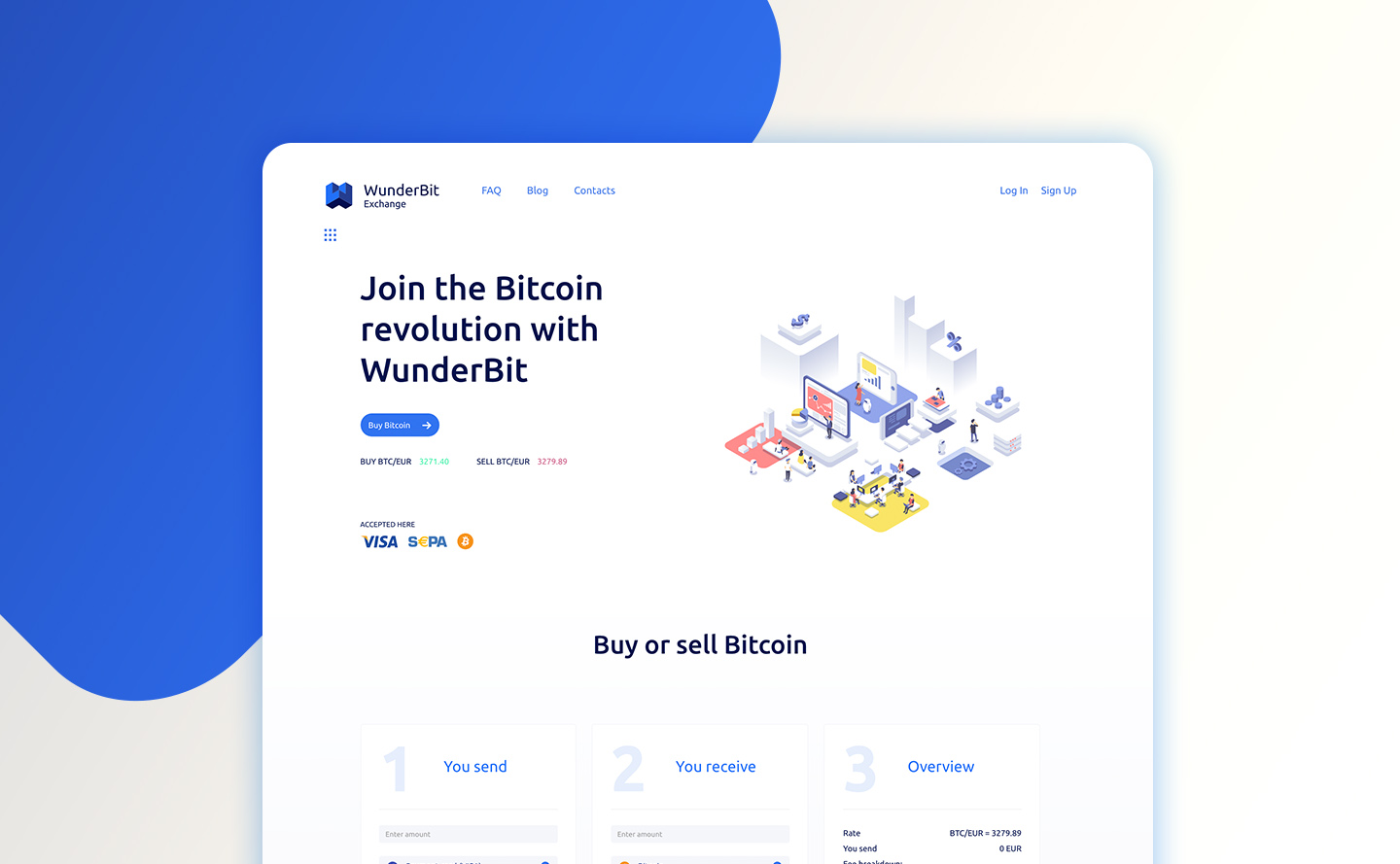 Main purpose of the platform is to buy and sell Bitcoin with various means of payment, including payment cards (e.g. Visa) and SEPA (european bank transfer).
Aim
Ultimate goal of the project was to create smooth experience for the Clients while entering quite complicated area of cryptocurrencies.
Design of homepage