Forbes Latvija – Online
Media portal for world's leading business magazine Forbes in Latvia.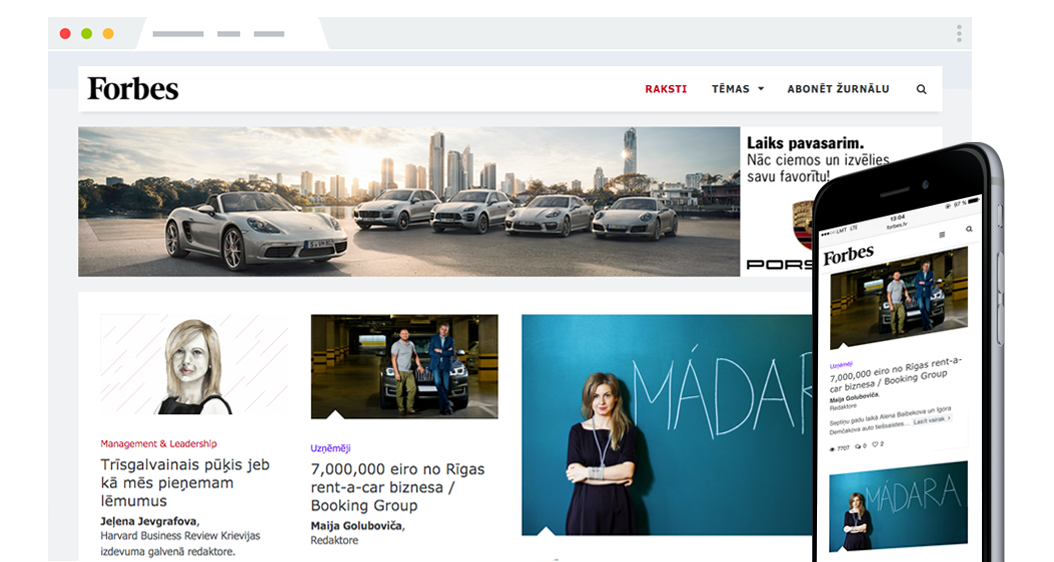 Features:
Responsive design
Marketing strategy
Social integration
Wordpress design customisation
Easy to administrate
Aim
We created a fast and concise solution for the magazine publisher Forbes Latvija – an online magazine in order to publish articles online. Website use simple and modern design to emphasize the importance of business topics – making the visitors to focus on the content.
Card based UI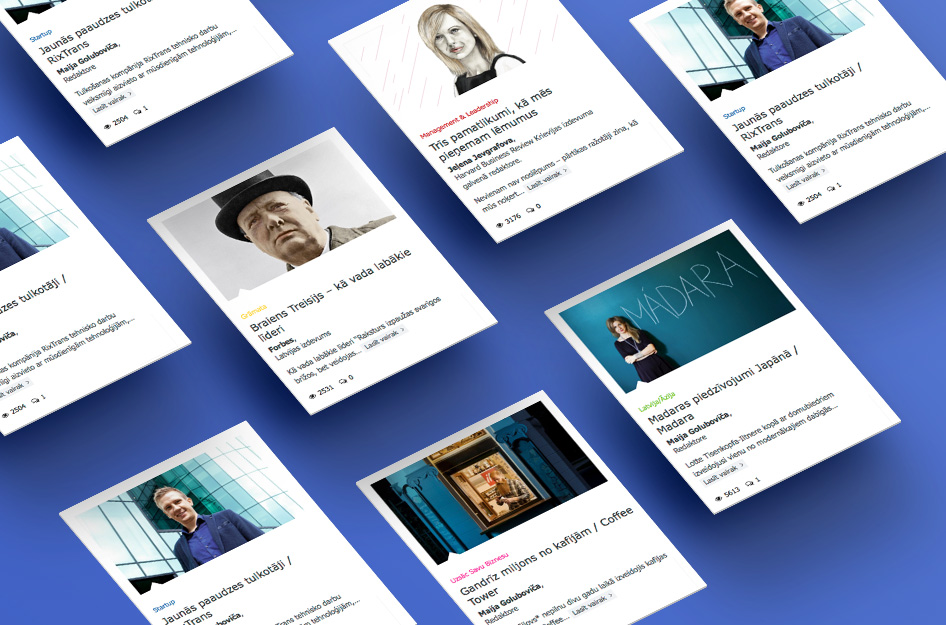 Each article is represented as a card that shows all information a reader may need when choosing the article to read, including category, title, cover picture, author, excerpt, as well as number of views and comments.
Out-of-the-box solution
Wordpress was chosen as a user-friendly admin panel to allow all involved in the project employees to publish articles online, observe the statistics and manage readers' feedback. Yet, the theme was significantly customized to meet the result our client requested.
Sponsorship is important
Advertising gets more and more sophisticated. Forbes invite experts to share their views on the stories. Each category has its sponsor, which is preprogrammed, so every time admin applies a category the Sponsor will be printed in the right upper corner of the article automatically.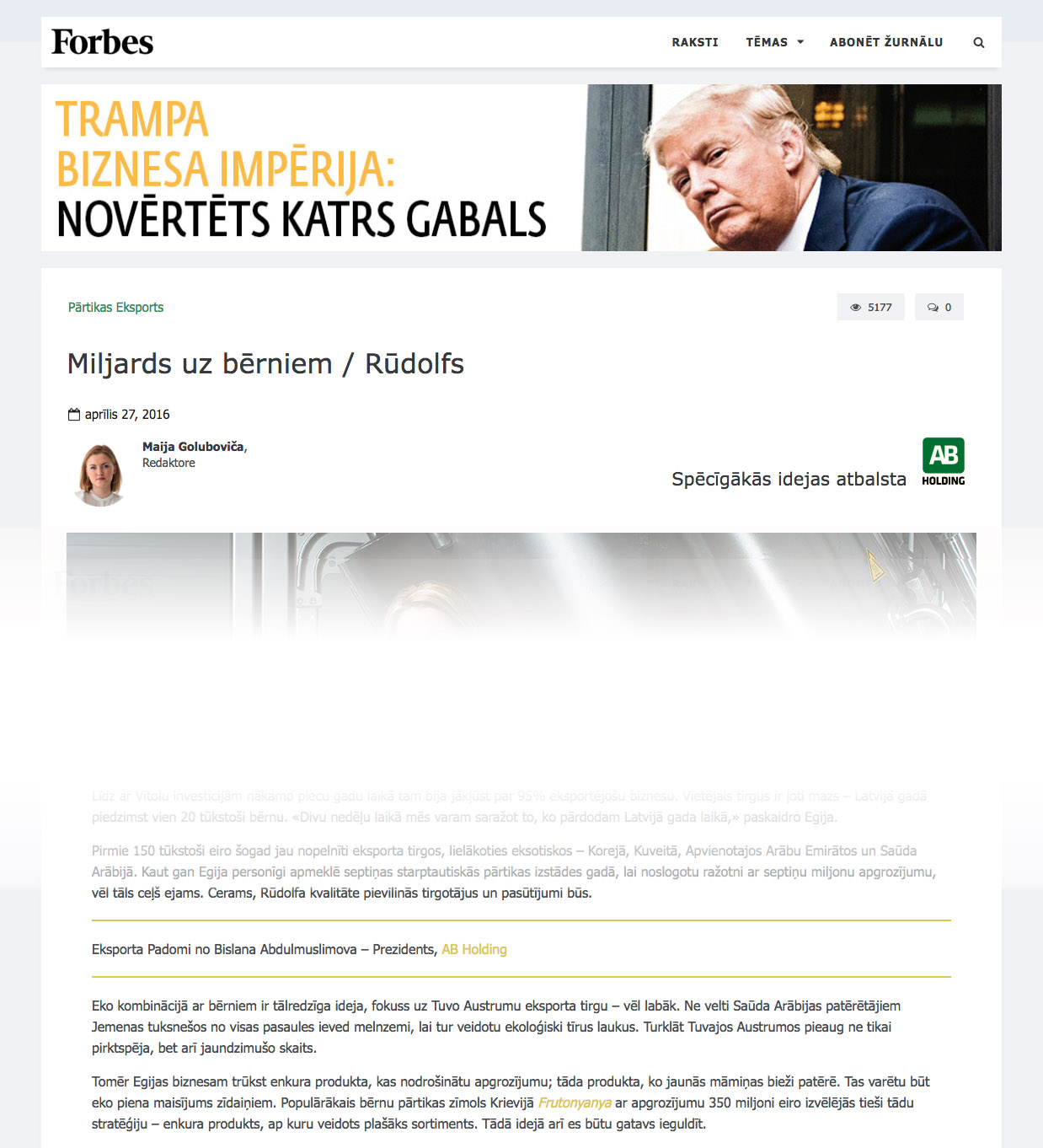 Social aspects
It is essential that the brand look of articles is not only on the webpage, but also presented solid when sharing. All articles are automatically show in a rich way to be shared.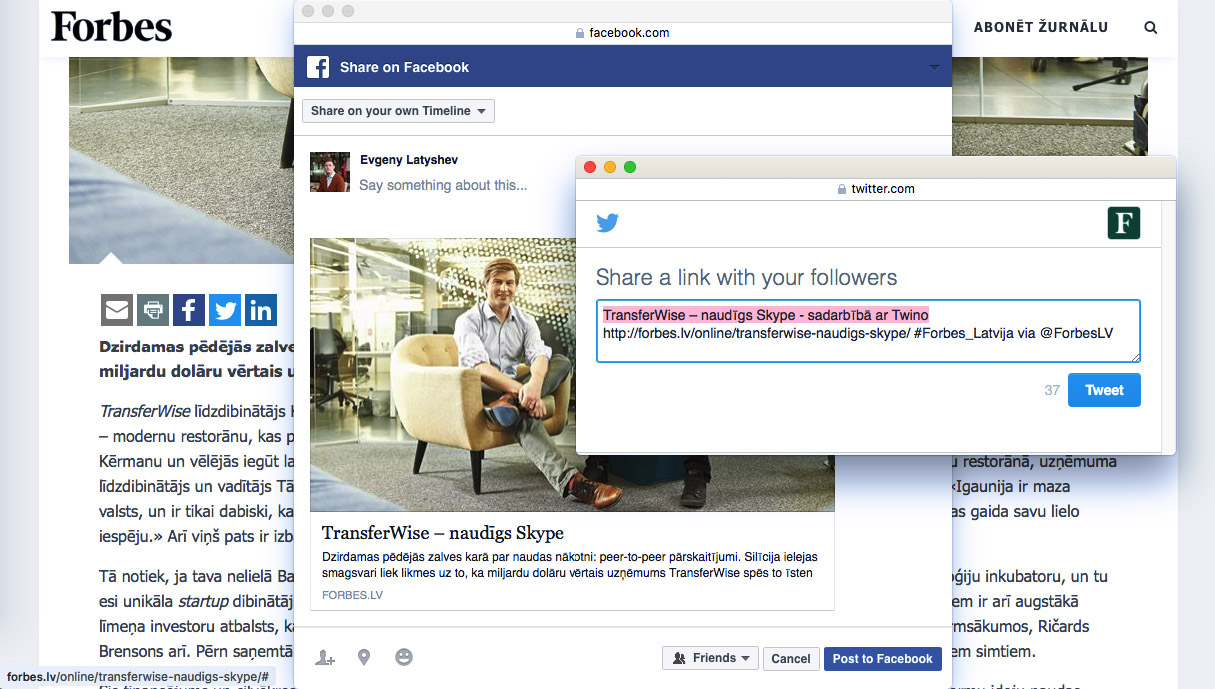 Desired result achievement is a solid start